house cleaning services Hyde park
Living in Hyde Park could be so much fun and comfortable, you should lessen your chores and stress by hiring a maid service too. We will free some time for you to explore Hyde Park and live in a comfortable and clean home with our help! We can make you stay stress-free while focusing on your career or raising your family. Let us do the cleaning and make you live in a clean and comfortable home. We also provide maid services near Hyde Park. Check out Cleaning Services Elgin and Cleaning Services Palatine! Call us now and ask for a free quote at (224) 214-0145.
Cleaning Services Hyde Park | by Sparkly Maid
STEP 1: BOOK YOUR SPARKLY MAID
Booking a service has never been this easy. With numerous ways to reserve, we are available through chat, call, text, email and even book online, name it, Sparkly Maid Hyde Park Cleaning Services has it. Schedule a cleaning service in no time! Just let us know the service location, time and date you wish to have the service and we will surely assist you and secure a booking that works to your convenience!

STEP 2: 100% HOUSE CLEANING GUARANTEED
A professional house cleaner shows up and cleans your home according to your house cleaning needs. Our highly experienced cleaners are truly knowledgeable and well trained, you are sure to come to a sparkly home!

STEP 3:
ENJOY A CLEAN HOME
A clean home is a happy and healthy home. Let your family enjoy a relaxing vibe. You will not be afraid to entertain visitors anymore plus no pests would like to inhibit in a clean home. Enjoy all the benefits of a neat environment. So, sit back and relax. Enjoy your Sparkly clean home!
House cleaning services Hyde Park, il
FREQUENTLY ASKED QUESTIONS
+ WHEN WILL MY MAID ARRIVE?
We ask our clients for a 1-hour arrival window. This ensures a buffer between appointments.
Since we always guarantee never to leave your home until everything is complete and finished up to our high standards, sometimes earlier appointments will have us running late.
+ HOW MANY CLEANERS WILL YOU SEND?
It would usually depend on our availability. We usually send 1 or 2 cleaners. It would depend on the service type, size and condition of the house and cleaners availability. Since we offer a flat rate fee, our cleaners makes sure that they don't leave until they finish the cleaning task.
+ ARE THERE LATE CANCELLATION FEES?
Yes. If you cancel within 48 hours of your appointment you will incur a $70 late-cancellation fee. This fee goes to our cleaners and staff, as we would have otherwise obtained a job to fill that time slot.
We appreciate if you would give us complete and detailed instructions on how to enter your home too, failure to gain access to the apartment by our cleaner will also incur a $70 cancellation fee. Please also note that we send reminder emails 3 days before the appointment date and also a day before the appointment date to since we do not want to charge the fee as much as possible.
+ When do I need a deep cleaning service?
We normally suggest a deep cleaning service to houses that appears to be more challenging to clean and will take longer hours to finish. This also applies to houses which has not been cleaned for a long time. Since we do not do ocular visits before cleaning, our professional cleaner will assess the house upon arrival and we will notify you once your home needs the deep cleaning service.
+ ARE YOU PET FRIENDLY?
We love pets. Our cleaners work around them all the time and we never have any issues. The loud noise of the vacuum does occasionally cause a scare and in cases like that we're always happy to accommodate special arrangements.
To ensure the best service please try and keep pets out of your cleaner's way so that they can give their complete focus and attention to the cleaning task at hand.
For pets like dogs who feel uncomfortable having a stranger in your home, we appreciate if you would leave them secured for your pet's welfare and for our cleaner's safety as well.
+ Will I always have the same team or cleaner each time?
For recurring service we try our best to send the same cleaner on each appointment because we understand that the same cleaner has been familiar with your home already however, sometimes due to illness, vacations, or other reasons beyond our control, we may have to substitute another team to clean your home. We will inform you of the change beforehand if not, we will send someone who has cleaned for you in the past or an equally efficient cleaner. You may choose to keep the appointment with a different cleaner or may choose to reschedule your appointment once your preferred cleaner becomes available. If security is a concern, please do know that every cleaner by Sparkly Maid undergoes a background check and drug and alcohol testing. In addition, every team member is fully trained to do the best job possible.
+ Do I need to be home when you clean?
You may or may not be present during the home cleaning. Rest assured that our cleaners are very well trained to do their expertise and will clean your home with a personal touch, however if you wish to provide instructions to our cleaner upon the first appointment, you are absolutely welcome to do so.
+ Is there a way that I can leave for work but your maid can still gain access safely to my home?
Our cleaners are totally reliable and can be good in picking up instructions. For house owners, typically entrust us with their key by hiding the it on their lock box or somewhere safe where our cleaners can be given detailed instructions as to where they can find it, for condo and apartment owners on the other hand, leave the key to the reception area. We also ask this question on our booking form for our cleaners to have an ease of access and can dedicate their time on cleaning right away.
+ Can I reschedule my recurring maid services?
You can skip, reschedule, or even cancel as long as you do it within 48 hours before your cleaning appointment otherwise we charge late fee of $70. When it comes to signing up for the recurring service, Sparkly Maid doesn't push for any long terms on contracts, you may cancel after your second appointment
+ What forms of payment does Sparkly Maid Wicker Park take?
At this time, we have a cash free payment system and credit card is our main mode of payment.
+ What are your payment terms?
We place a temporary hold on your credit card days prior to the appointment date only guarantee the slot because we reserved the date and time especially for you. Rest assured that the charge is placed after the service has been rendered.
+ What is not included?
Moving heavy items, outdoor work, putting away dishes, carpet cleaning and shampooing, steam cleaning, removal of pets and bodily fluids, mold or infestation removal, deep stain removal, wet-wiping light bulbs (risk of breakage is too high), clean chandeliers, putting away dishes, balconies, decks, backyards, and cleaning of areas outside of normal reach or areas above the reach of our 3-foot step ladder.
+ Some parts of my house need extra attention, can your cleaners cater to that?
It depends on what we are cleaning. We do have extra services available upon request and with minimal additional charge. Some of our add on services are cleaning the basement, wiping down on baseboards, cleaning inside the oven and fridge, cleaning of blinds, dishes, cleaning of interior windows, cleaning inside closets. We would love to customize the cleaning for you depending on your house cleaning needs.
+ Do you clean home windows?
Yes, we can clean the interior and exterior of your windows as part of our add on services. For exterior window cleaning, our window technicians are equipped with a ladder that could go as high as 30 feet. We are confident to clean windows that high, which should be sufficient for windows of a 3-storey homes.
+ Do I have to provide supplies and equipment?
Our cleaners are equipped with their own cleaning supplies and solutions however we want to make sure to clean your home to your satisfaction, so we will happily oblige requests to use your own personal cleaning items. We do request that our clients provide us with a vacuum and toilet brush. If you prefer the floors to be mopped than swiffered, please provide us with a mop as well. More importantly, this is done to avoid cross contamination between homes.
+ Do you require term contracts?
We have no term contracts; you can start or stop service at any time after your second appointment. Sparkly Maid relies 100% on the quality of services we provide to retain customers. With our cleaner rating system, we ensure that our cleaners are of high caliber.
+ Are your team members trustworthy?
We do a criminal background check on all of our team members as well as pre-employment and random drug checks. We verify that each candidate has the necessary documentation to work legally in this country. We are licensed, bonded, and insured.
+ Are tips for the cleaner included in the price?
Tips are not included in our pricing, and while most clients do it, tipping is optional. The team members always appreciate recognition of their hard work.
+ I want to thank my cleaner for the amazing work , How do I tip my cleaner?
We have an option to add tip on your booking and can be charged to your credit card. You may add tip using your Sparkly Maid online account or call us to have it added manually.
+ What's the best way to provide feedback?
We are happy to hear your feedback or constructive criticism. Let us know if there is an area we need to improve. If you are satisfied with your experience with Sparkly Maid, feel free to rate our services online as well. We monitor our online cleaner rating and all our communication lines to ensure that we are always open to correct any situations. You may also send us a detailed feedback on our support email support@sparklymaid.com If you still have questions about our maid service, please contact us at (224) 214-0145 and we will be happy to answer any questions.
Meet Your Professional Maid
✓ 100% Satisfaction Guaranteed
✓ Professional and Efficient
✓ Same Cleaner You Know and Love Every Regularly Scheduled Visit
✓ All Cleaning Supplies Included
✓ Highly Reviewed By Hundreds Before You
✓ Up to 20% discount on Recurring Service Appointments
house cleaning SERVICES Hyde Park OFFERS: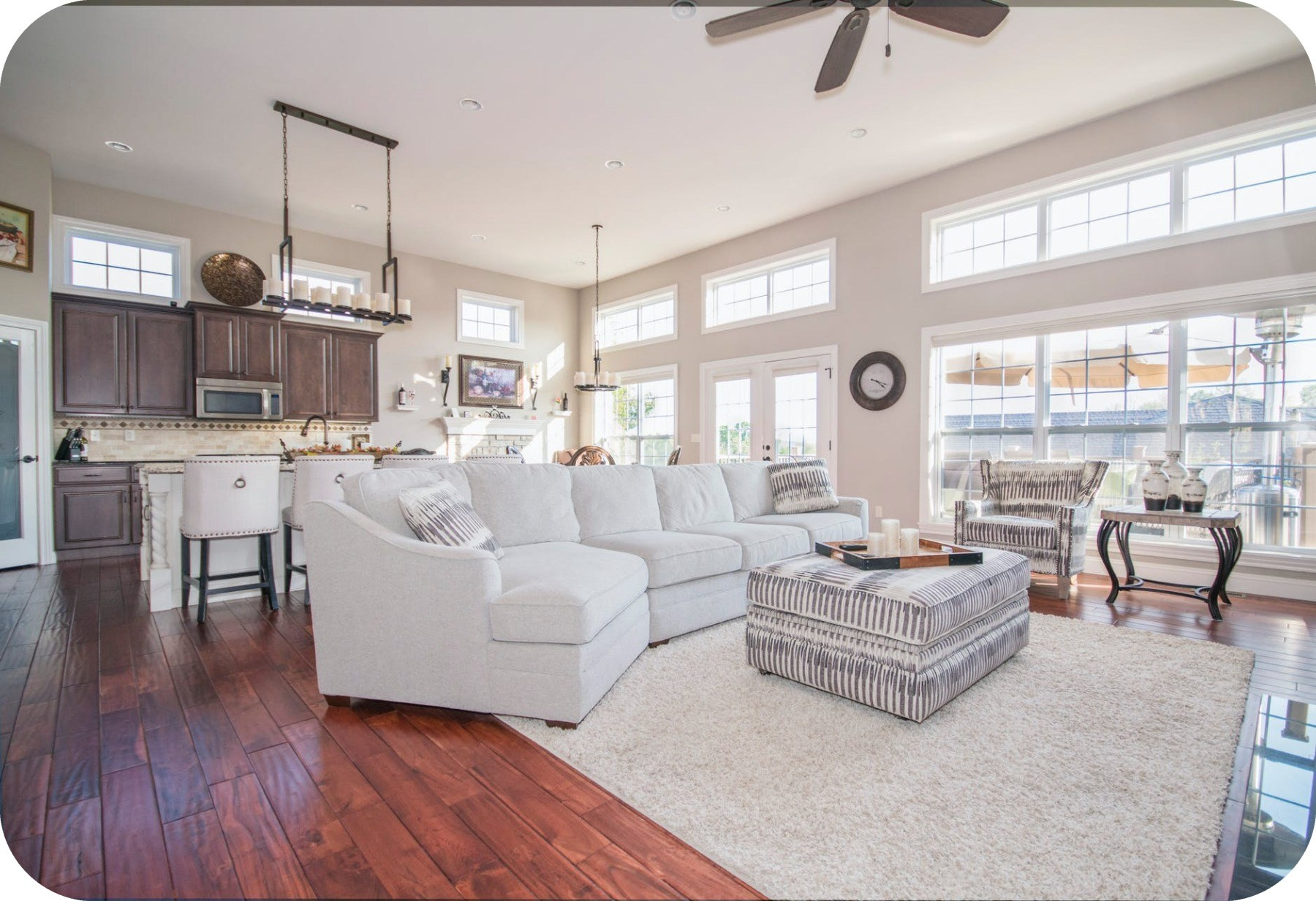 Standard Cleaning Service
A clean home, is a happy home as they say. Whether you are living with your family or living on your own, wouldn't it be so nice to come home to a well-kept home where you feel comfortable eating in a clean kitchen, sleeping in a cozy bedroom, invigorate yourself to a pleasant bath. House Cleaning Services Hyde Park offers standard cleaning service which is perfect for maintaining the neatness of your home. Our standard cleaning includes the tidying and mopping of the floors, dusting of all exterior surfaces like counter tops, cleaning of the common living spaces, bathrooms and bedrooms. House Cleaning Services Hyde Park suggests this type of service for residential homes that are cleaned periodically and need maintenance touch ups.Schedule a Standard Cleaning Hyde Park Service!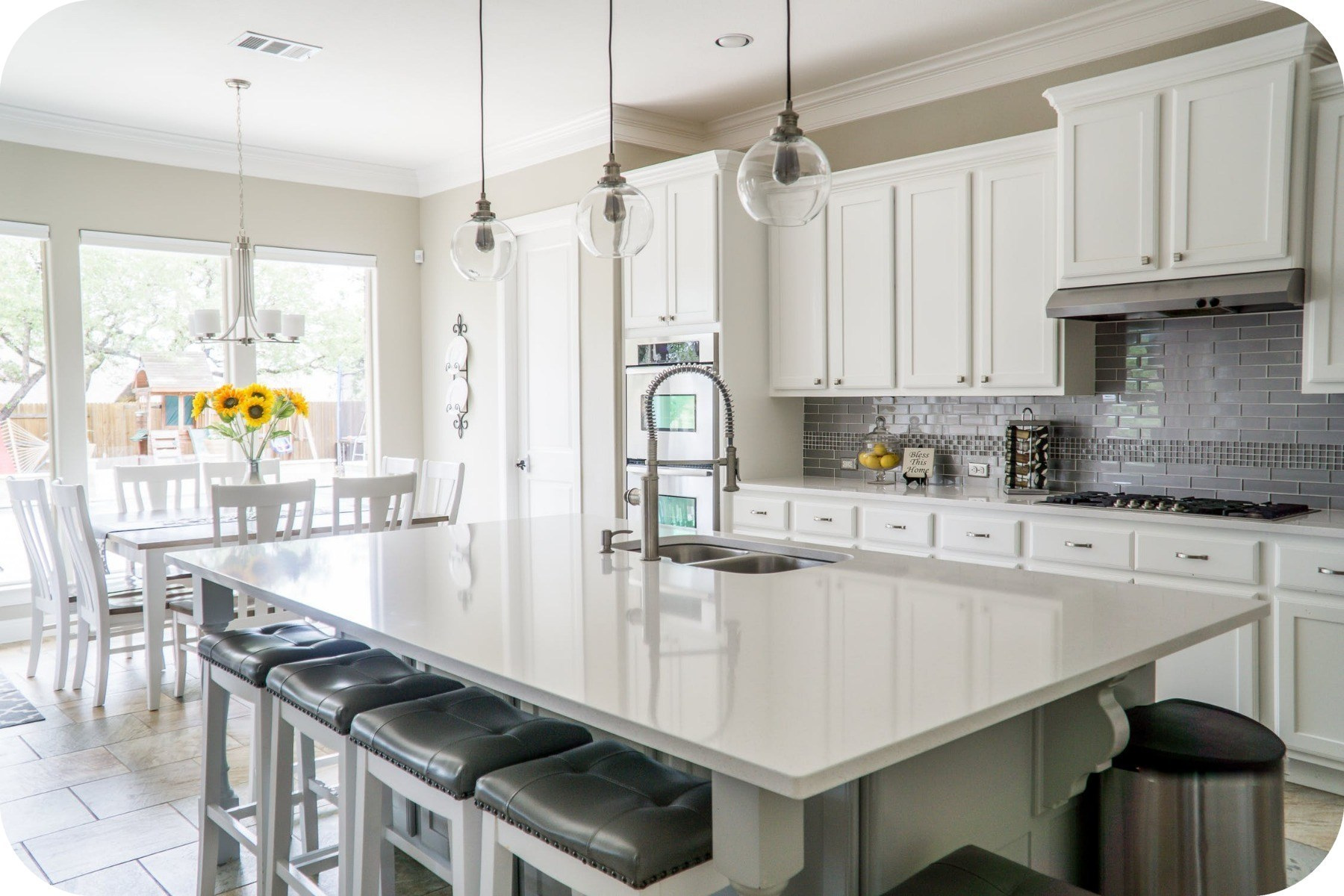 When was the last time your house was cleaned? Have you been so busy with your daily routine that cleaning has not been part of your priorities? Well, we are here to help you bring back that neat home you've always wanted. House Cleaning Services Hyde Park will bring back the gleam of your kitchen floors and bathrooms. Have that fresh looking house again. Deep cleaning entails heavy duty scrubbing of your bathrooms and kitchen floors. This is our more detailed clean that will surely make your home sparkle again. This is perfect for homes which has have not been cleaned for quite some time. Schedule a Deep Cleaning Hyde Park Service!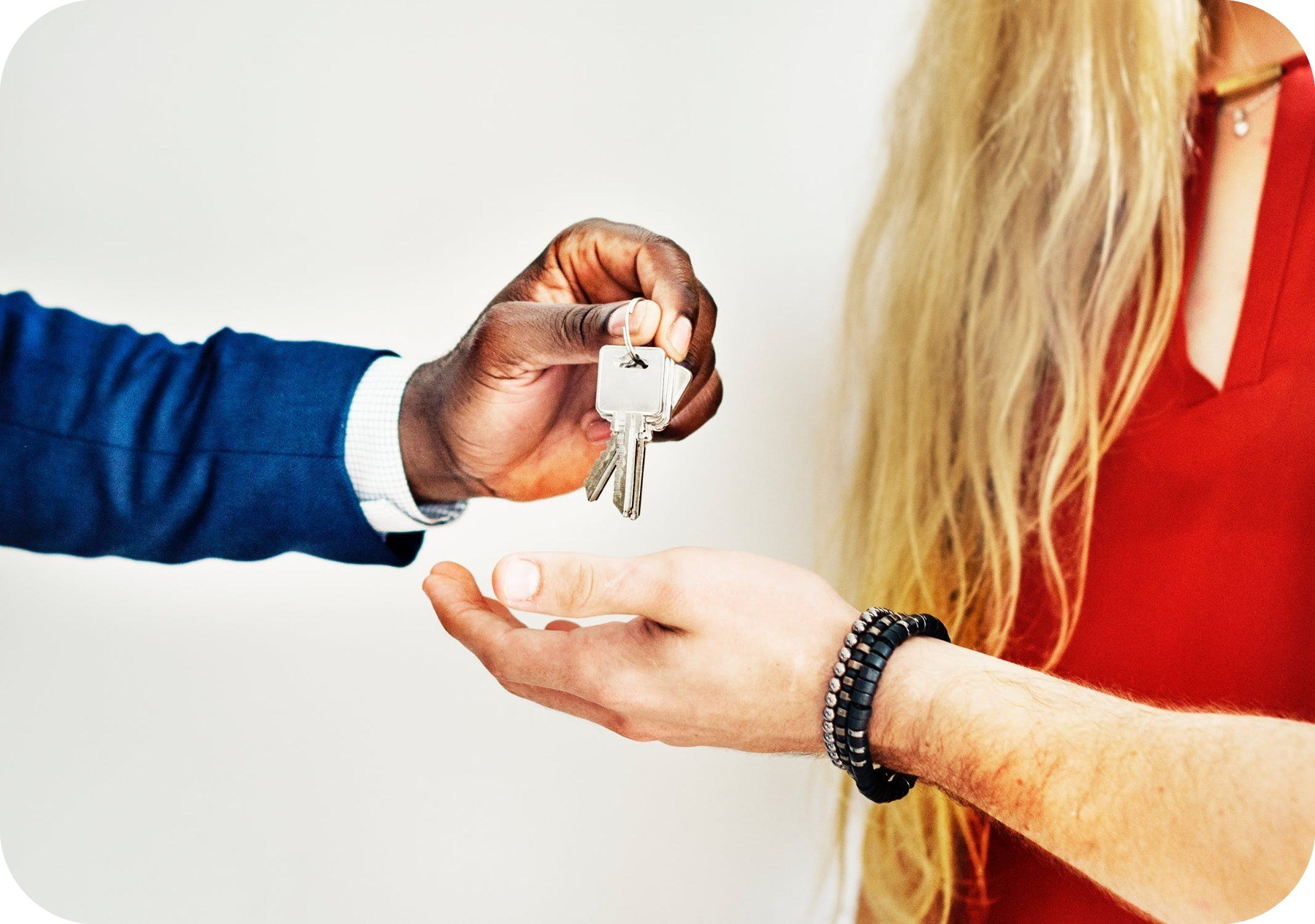 Move In and Move Out Clean
Moving in or moving out could be both exciting, tiring and stressful at the same time. You've got everything set for your move, the papers, keys but what about the house that you are leaving? Or the house you are moving in to? Are you sure it's clean and tidy? We can have it all ready for you! Our hired professionals will definitely ensure an immaculate cleaning job, making sure that they reach industry standards because we understand that a thorough clean is needed especially when security deposits are at stake when moving out and a cozy environment will welcome you when you move in. We cater to this kind of cleaning projects are we are flexible with our service to suit to your needs. Book our Move in and Move out services for Hyde Park now!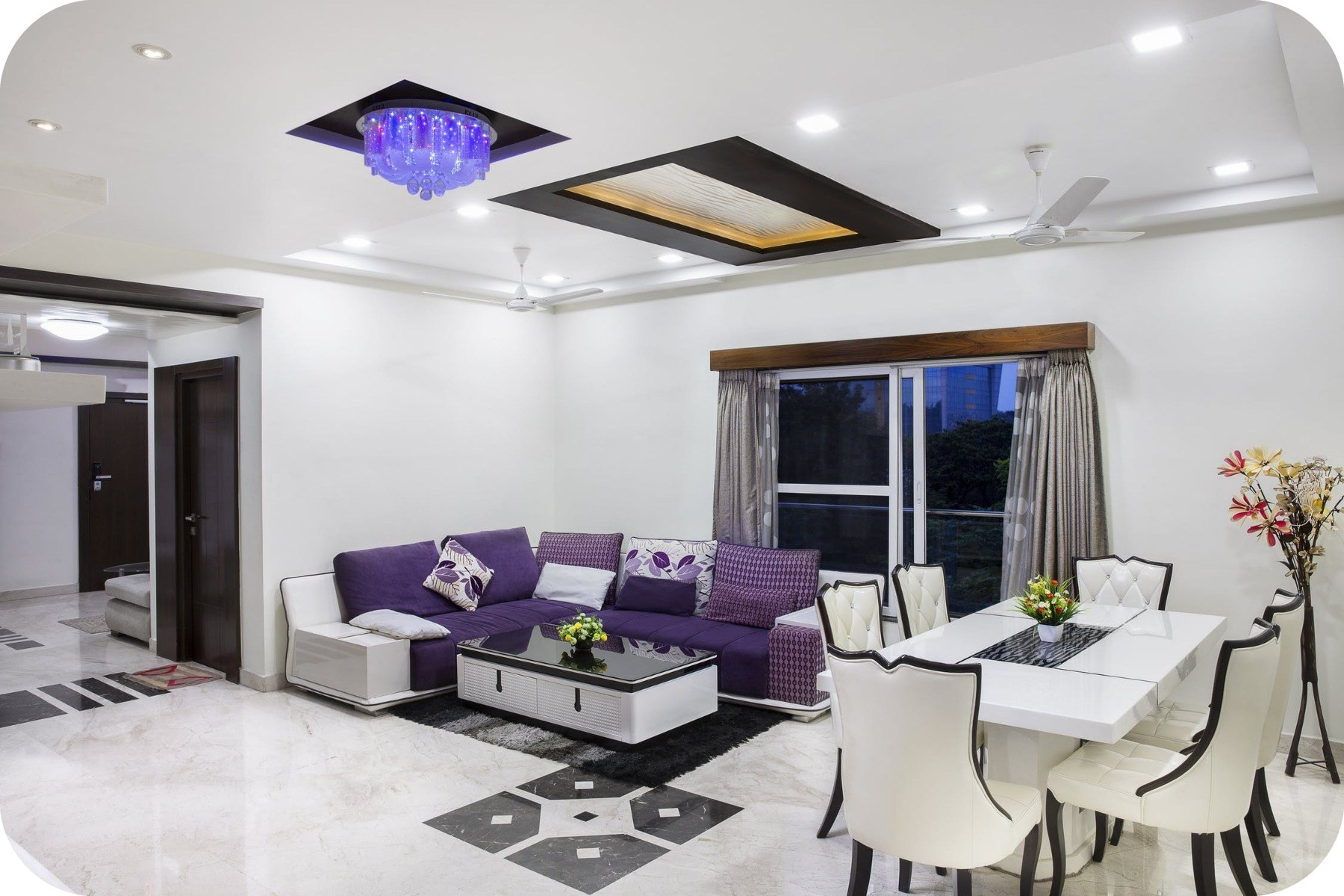 Heavy Duty Cleaning Service
Dust everywhere, heavy grease on your kitchen, molds on bathroom, just had your house renovated, or you just simply just want to bring out the clean freak that you are, then this is the perfect cleaning service for you! Our hired professionals will ultimately do their best in making your home immaculately clean and spotless.Book our Heavy-duty cleaning service for Hyde Park now!
HAPPY CUSTOMERS, HAPPY HOMES
99% of Our Customers Would Recommend Us To Friends and Family
With Our Cleaner Rating System, We Ensure That The Quality Of Work Never Depreciate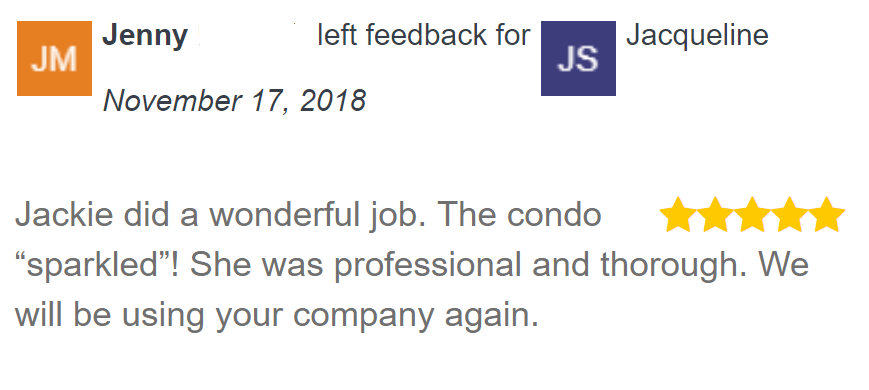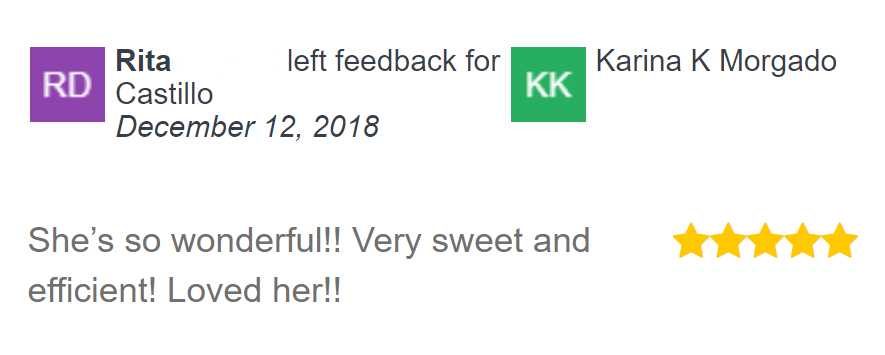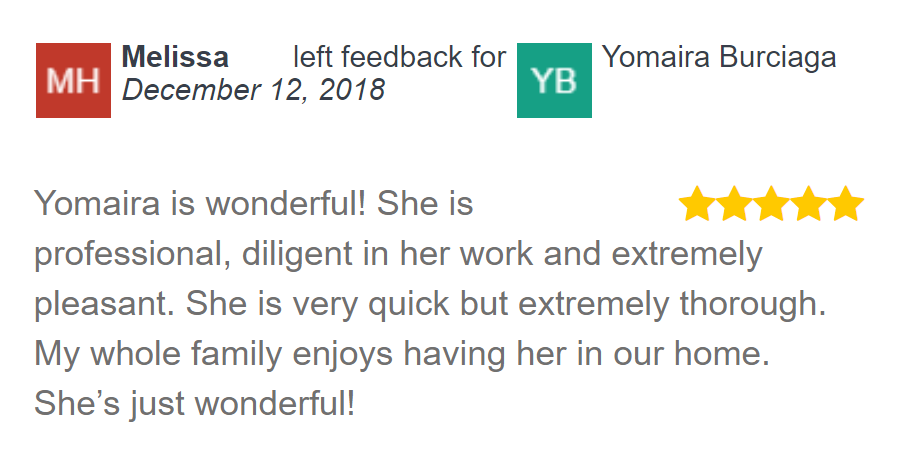 why should you book a recurring service?
Save Your Time on Booking an Appointment
With Sparkly Maid, aside from the discount on your regular cleaning appointment, we also have forecasted dates from the frequency of service you selected, whether it's weekly, bi-weekly, every three weeks or monthly, we have it all set for you. Have a worry-free house cleaning schedule. This forecasted dates will of course be flexible according to your convenience. Your availability is our topmost priority and we will be there when you need us!
Maintain the Aesthetics of Your Home
Your home is a reflection of who you are. Having just a beautiful house is not enough, having a clean one matters more.
Don't you like to impress your friends, family or visitors when they come by? Having a clean home promotes mental and physical health as well. It's our pride to make our clients home look at it's best and with a personal touch.
Make Your Free Time, Free!
Yes, life is busy. You would probably wish to do recreational and relaxation activities instead of cleaning. We bet you would like to spend quality time with your kids during your time off, go on a date, eat out, go to the gym or spa, or simply have a relaxing stay at home to rest and sleep and be prepared for another busy week. Why do it yourself, when you can use a professional team to cater to your home cleaning needs. Manage your bookings online or simply call the hotline and our friendly customer service staff is happy to assist.
Manage Your Cleaning Schedule Online
Have a hassle free appointment scheduling through your online Sparkly Maid account. You can modify the dates and time of your appointment, check availability, reschedule, change service types, place an additional service according to your needs or add on notes on what our cleaners need to focus on or special instructions for your every booking. You can save your time on making a call and focus on your work or leisure time with out any troubles.
No Uninvited Visitors
Keep in mind that no pests or insects would like to inhibit in a clean home. And we know what pests and insects could bring to our health, right? Keeping your home clean lessens the risk of health problems for you and your family members. A scheduled cleaning is highly suggested since it's always best to prevent these kind of circumstances. Don't put your health at risk, maintain a clean home now!
Save Up to 20% on Your Service
Not only do you get a clean home each time, you also save up to 20% on your chosen type of service. Our cleaners get familiar with your home better and it makes it easier for them to go around do their task. You will surely get to enjoy a clean home like you've always wanted!
GET THE BEST VALUE FOR YOUR HARD EARNED MONEY!
Schedule Your Cleaning In 55 Seconds!
BATHROOM CLEANING CHECKLIST
Scrub and Disinfect Sinks

Scrub and Disinfect Toilets and Bathtubs

Clean Shower Areas

Clean Mirrors

Clean Bathroom Floors

Clean Exteriors of Cabinets and Drawer

Empty Trash Cans
Kitchen Cleaning Checklist
Cleaning and Scrubbing of the Sink

Load Dishes to the Dishwasher

Cleaning of Stove-top

Clean Kitchen Floors

Wipe Down Exteriors of Cabinets and Drawers

Wipe Down Exterior of Dishwasher, Fridge and Oven

Empty Trash Bins

Clean Interior and Exterior of Microwave
BEDROOM CLEANING CHECKLIST
Tidy Up Bedroom

Make Bed

Change Linens (If requested)

Clean Accessible Surfaces

Take Out Trash

Clean Table Tops

Vacuum Floors, Carpets and Rugs
SPARKLY MAID
house cleaning services
Hyde Park
Office Hours
Mon: 7:00AM - 8:00PM
Tue: 7:00AM - 8:00PM
Wed: 7:00AM - 8:00PM
Thu: 7:00AM - 8:00PM
Fri: 7:00AM - 8:00PM
Sat: 7:00AM - 7:00PM
Sun: 7:00AM - 7:00PM
THINGS TO CONSIDER BEFORE SCHEDULING YOUR
house cleaning service in Hyde Park
What is the square footage of the house that needs cleaning?
What kind of condition is my home in?
How soon do I need the cleaning services?
What are the areas I would like the cleaners to focus on?
What type of cleaning service is needed?
How much time can I accommodate my house cleaner?
For recurring cleaning services, how often does your home need cleaning?
Regular House Cleaning Services Hyde Park

Duplex Home Cleaning Services Hyde Park

Regular House Cleaning Services Hyde Park

Multi-Unit Home Cleaning Services Hyde Park

Apartment Cleaning Services Hyde Park

Condo Cleaning Services Hyde Park

Studio Apartment Cleaning Services Hyde Park

Townhouse Cleaning Services Hyde Park

Bungalow House Cleaning Services Hyde Park

Ranch Home Cleaning Services Hyde Park
Carpet Cleaning Services Hyde Park

Regular House Cleaning Services Hyde Park

Post-Construction Cleaning Services Hyde Park

Post-Renovation Cleaning Services Hyde Park

Deep Cleaning Services Hyde Park

Move In Cleaning Services Hyde Park

Move Out Cleaning Services Hyde Park

Home Organization Services Hyde Park

Rental Property Cleanup Hyde Park

Turnover Cleaning Services Hyde Park

End Of Lease Cleanings Hyde Park
Hyde Park, IL
OUR REPUTATION - SPOTLESS